"The area is beautiful and I would highly recommend to all.
A wonderful stay - only regret was it was time to leave too soon!" - Judy
.
Why Venice, Florida?
Venice is one of the best kept secrets in all of Florida. Located along the Suncoast of western Florida, Venice is a paradise of relaxation. Whether you enjoy quiet walks along the beach, a day of fishing or golfing or maybe just sitting back and taking it all in - Venice offers it all! Beautiful
Venice Island
is known for its unique shopping along Main Street, outstanding places to eat and is a short walk to Venice Beach.
Venice is known as the "Shark's Tooth Capital of the World" and taking in Caspersen Beach you can scoop shark's teeth right out of the shallows. These shark's teeth are prehistoric from the days of the dinosaurs.
A little adventurous? We have all of the beach activities you'd expect like
snorkeling
,
scuba
,
parasailing
and
jet skiing
without the overcrowded headaches of eastern Florida.
Sharky's on the Pier is a staple of anyone visiting Venice. Taste the local fresh catch while looking out on the ocean and listening to some great live music. Then, maybe take a turn on the dance floor, a walk down the beach and end your day looking out from the pier on one of our spectacular sunsets over the ocean. We are also only a short trip up to Siesta Key Beach, just named one of the Top 25 Beaches in the World by Trip Advisor. Enjoy its white sandy beaches that slope out gently into the ocean.
Venice offers it all - relaxation, excitement when you want it and fantastic food, shopping and fun!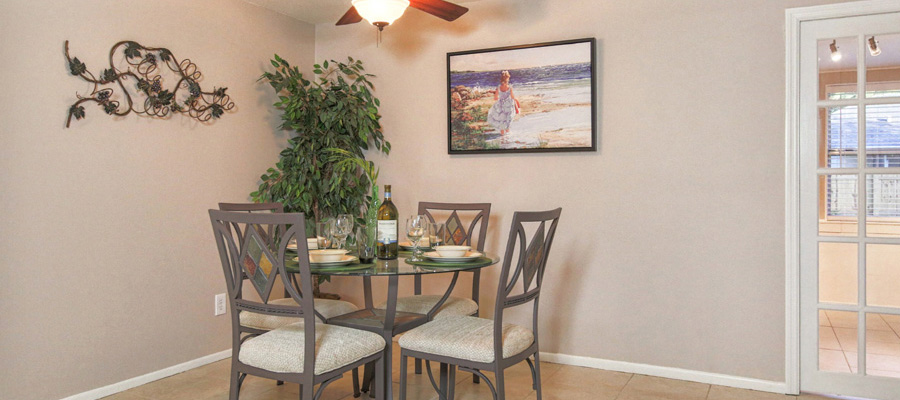 Check out our featured vacation villa
Sunset Villa in Venice, Florida.
About Our Venice Villas
Leave the beach gear at home! For a price more affordable than a hotel you can enjoy your Venice vacation in a fully furnished, five star reviewed, vacation rental. All of our vacation villas are fully appointed. The kitchens include all the pots, pans and other gadgets you need to make that quick meal or full fledged feast. You can leave the towels at home, we provide all of the linens you'll need for both daily use and at the beach. Speaking of beaches, we also supply beach chairs, umbrellas and other things like noodles you'll need for a great day.
We pride ourselves on providing a place that is not only charming, but provides all of the conveniences you would need and won't have to bother bringing with you. When you leave we want you to say "Wow, we can't wait to come back!". And we'll understand, because Venice is a little piece of Heaven on Earth
---